The films below have been specially selected as they reflect the thoughts and feelings of bereaved children and young people. There's also some helpful advice on coping with grief, ideas for how to remember a loved one, and tips for supporting a bereaved friend. Plus, there's a link to an award winning podcast about grief by comedian Cariad Lloyd.
Why grief is not something you have to 'get over' - BBC
Grief is something nearly everyone will have to go through at some stage or another. This BBC film looks at what grief is, how it is individual to all of us, and why no one should be expected to "get over" it.
#OneMoreMinute - Child Bereavement UK
Celebrities including Rio Ferdinand and Joey Essex share what they would say if they had just one more minute with someone they love. If someone important to you has died, what would you say to them?
Watch more One More Minute films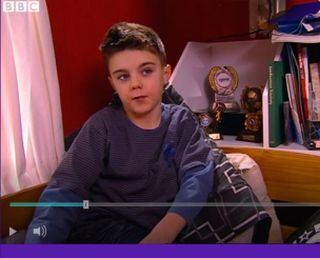 Gone - BBC Newsround
"I curled myself into a ball to make myself as small as I can. I just wanted to be so small that I wasn't there and it never happened."
This Newsround special explores the issue of bereavement and the effect it has on children's lives It tells the story of four children, all of whom have lost someone they love.
Difficult Situations - Help2MakeSense
Being a teenager can be tough at the best of times. But if someone close to you has died, things can be much tougher still. This film looks at difficult situations young people might face which can make the pain of bereavement even harder to bear, such as having to move home.
Watch more #Help2MakeSense films
How to help a grieving friend - Winston's Wish
One of the toughest situations facing young people after someone special has died is how their friends act around them. In this film, Laura, a counsellor with Winston's Wish, shares some helpful advice on how to support a grieving friend.
Watch more Winston's Wish films
Interview with Alex - Grief Encounter
When Alex was 16 his dad died from cancer. Alex, who describes his grief as a "permanent lead-weight" in his stomach, talks about what he'd like people to know about grief, and suggests ways to remember someone close to you who has died.
Watch more Grief Encounter films
Teens Talk About Loss - Chesapeake Hospice>
US teenagers discuss the impact that the death of someone special has on their lives, and how sharing their loss with others helps them make sense of what they're going through.
Watch more Hospice of the Chesapeake films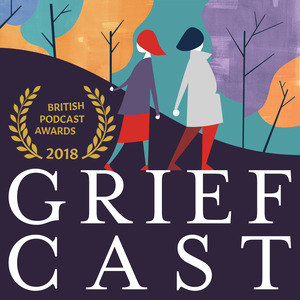 A Grief Podcast
Comedian Cariad Lloyd's dad died 20 years ago, when she was 15. In her podcast, she invites guests - usually other funny people - to talk about the death of loved ones and how they coped with their pain. Griefcast won three awards, including Podcast of the Year, at the 2018 British Podcast awards.
More resources
Books that can help you - Woodside Bereavement Service
Organisations that can support you - Woodside Bereavement Service