Image credit: Floris Jan-roelof, Unsplash
If someone important to you is seriously ill or has died, there are people you can talk to who can help you handle whatever you're going through.
All of the organisations below offer free, confidential support and advice, so nobody else need know you've spoken to them. You can also ask someone you trust to get in touch with them on your behalf if you don't feel up to it yet.

Child Bereavement UK
Child Bereavement UK helps families and children when a baby or child of any age dies or is dying, or when a child is facing bereavement.
Get in touch
FREEphone: 0800 0288840 (Monday - Friday, 9am - 5pm)
Email a trained advisor: support@childbereavementuk.org
Website: Childbereavementuk.org
Childline
Childline is a free, private and confidential service for young people under the age of 19 offering comfort, support and advice 24 hours a day, 365 days a year. You can speak to a trained counsellor whatever your worry and whenever you need help.
Get in touch
FREEphone: 0800 1111 (24 hours a day, 365 days a year)
Chat one-to-one with an online advisor
Website: www.childline.org.uk
Hope Again
Hope Again is Cruse Bereavement Care's website for young people. Cruse is a national charity that provides support, advice and information to children, young people and adults when someone close to them dies.
Get in touch
FREEphone: 0808 808 1677 (Monday - Friday, 9:30am - 5pm)
Email a trained advisor: hopeagain@cruse.org.uk
Website: hopeagain.org.uk
Hope Support Services
If you're aged 11-25 and someone close to you has been diagnosed with a life-threatening illness such as cancer, Hope Support Services can help. You can chat privately to one of their counsellors, or join a community of young people across the UK who understand what you're going through.
Get in touch
Chat privately to the team via Skype or Facebook Messenger
Website: www.hopesupport.org.uk
Papyrus
Papyrus is the national UK charity dedicated to the prevention of young suicide.
Get in touch
FREEphone 0800 068 41 41 (10am – 10pm weekdays; 2pm – 10pm weekends and bank holidays)
Email: pat@papyrus-uk.org
Website: papyrus-uk.org
Text: 07786 209697
The Mix
The Mix exists to support anyone under 25 with anything they're going through, whether it's grief, depression, homelessness, money worries, relationship problems or anything else.
Get in touch
FREEphone: 0808 808 4994 (1pm-11pm daily)
Email a trained advisor
Crisis Messenger: the crisis messenger text service provides free, 24/7 crisis support across the UK. If you're aged 25 or under and feel like you cannot cope any more, text THEMIX to 85258. They aim to connect every texter to a trained volunteer in less than five minutes.
Website: www.themix.org.uk
Image credit: Aminoz Bi, Unsplash
The Campaign Against Living Miserably (CALM)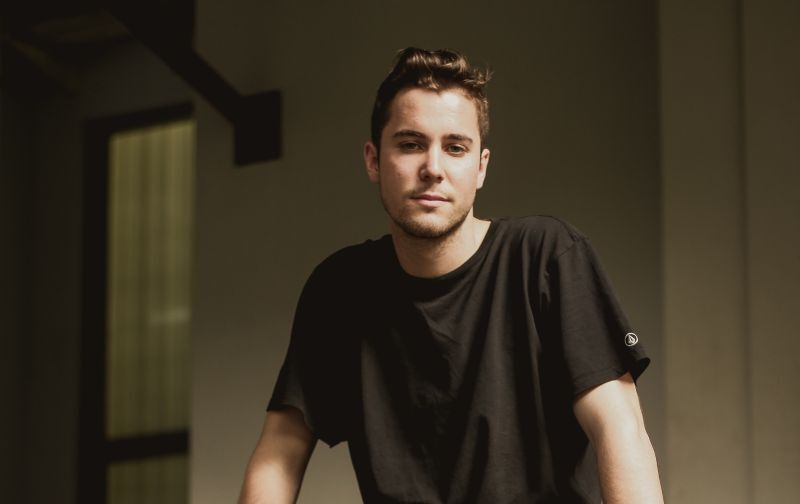 CALM is a charity that works to prevent male suicide, the single biggest killer of men under the age of 45 in the UK.
If you're male and you feel down for any reason, the CALM helpline and webchat provide confidential help and advice.
Get in touch
Freephone: 0800 58 58 58 (5pm–midnight, 365 days a year)
Confidential webchat (5pm–midnight, 365 days a year)
Website: www.thecalmzone.net
Winston's Wish
Winston's Wish supports children and young people after the death of a mum, dad, brother or sister. Their online tool, Help 2 Make Sense, aims to help young people come to terms with their loss. You can contact a trained advsior using the free and confidential ASK email service.
Get in touch