What happens in a support session?
At Woodside Bereavement Service, we offer free one-to-one support to children and young people who have lost someone close to them.
How do the sessions work?
There are usually around six sessions.
The sessions normally take place at your school and last for 30-45 minutes, depending on how old you are.
During the sessions, a Woodside Bereavement team member will chat to you about how you are feeling, and encourage you to share your thoughts and memories about the person who has died – but we'll never ask you to respond to anything you're uncomfortable with.
We'll spend time playing games together, such as Uno, Guess Who? and Connect 4.
We'll talk about the future and what your hopes for it are. We'll discuss how, despite the fact a special person has died, you can make the future as you would like it to be.
Everything you tell us will be completely confidential

.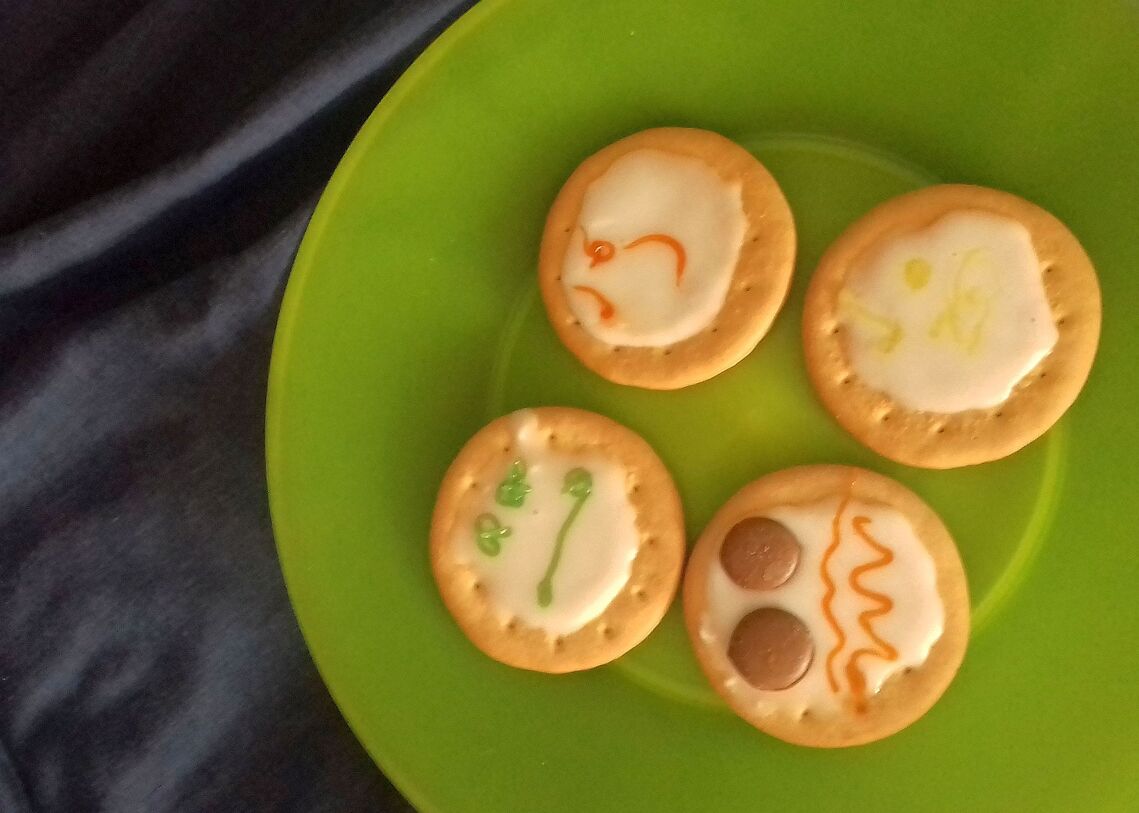 Activities during the sessions
We'll also work with you on some activities to help you remember your special person. These include:
Making a Memory Box - and a Memory Salt Jar (pictured, top right, this is a jar filled with layers of different coloured salt which each represent a particular time in your life, or in the life of your special

person).
Making a "feelings book" (a book in which you can share your thoughts and feelings) or "feelings biscuits" (decorating biscuits with icing and small sweets to show how you are feeling). We'll also discuss how you can look after yourself by creating a "first aid kit" (a box in which you can place ideas for things that can make you feel a better when you're sad, such as listening to music, going for a walk or eating your favourite food).
Woodside Bereavement Service also offers:
Opportunities for the entire family to share activities together.
When appropriate, group activity sessions with a focus on loss and bereavement.
Advice and support to staff in school.
Support on the phone when visits are not possible.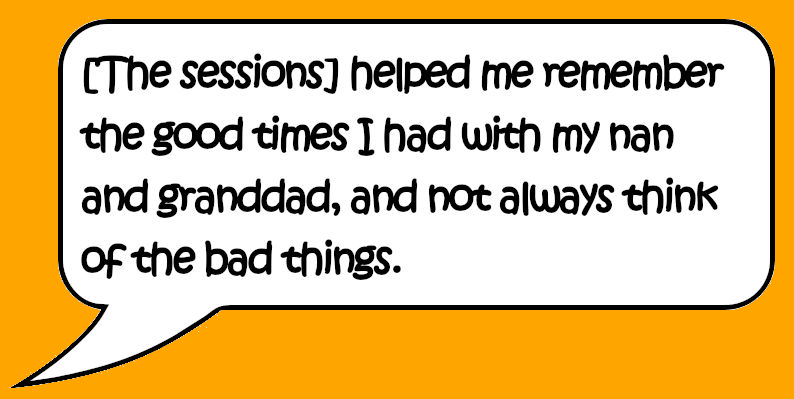 Get in touch
If you have experienced a close, personal bereavement and you are finding it difficult to cope, your parent, carer, teacher or GP can refer you to Woodside Bereavement Services. To do this, they can email us at wbs@thelisteningear.org.uk or call us on 020 3256 2009.
Find out what young people have to say about our support sessions
Useful links
Download Lost, our leaflet for bereaved children and young people aged 11-18
Practical ideas for helping you cope - Woodside Bereavement Service