Coping with grief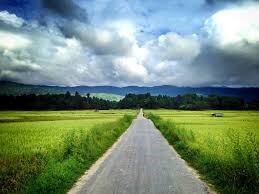 The Bereavement Journey
Bereavement is a natural process experienced as the result of the death of someone we love. Over a period of time those of you who are bereaved will encounter a range of emotions.
Bereavement can be viewed as a journey, for the process of working through grief and the loss of a loved one takes a long time and the way you react will be uniquely personal to you.
Everyone will have their own way of grieving and coping with the loss. Over time, most people will work through the grieving process with the help of family, loved ones and friends. However, for some people the grieving process may require additional support or counselling.
After the death of a loved one people may initially feel: shocked, guilty, afraid, numb, depressed, angry, full of pain; which often leads to feelings of longing, loneliness, hopelessness and fear for the future.
These are not unnatural feelings and reactions and everyone experiences grief differently, for there is no 'correct' way to grieve.
How to help yourself:
Talk about the person who has died and your relationship with them
Be good to yourself
Give yourself time to grieve
Remember the good times
Bereavement Counselling is not recommended within the first three months of the death of a loved one.
Woodside Bereavement Service is a voluntary Christian organisation freely available to Croydon residents affected by loss, regardless of race, colour, nationality, belief, age, gender, sexual orientation or physical disability. For those bereaved by the suicide of a loved one we accept referrals from outside the Croydon area.