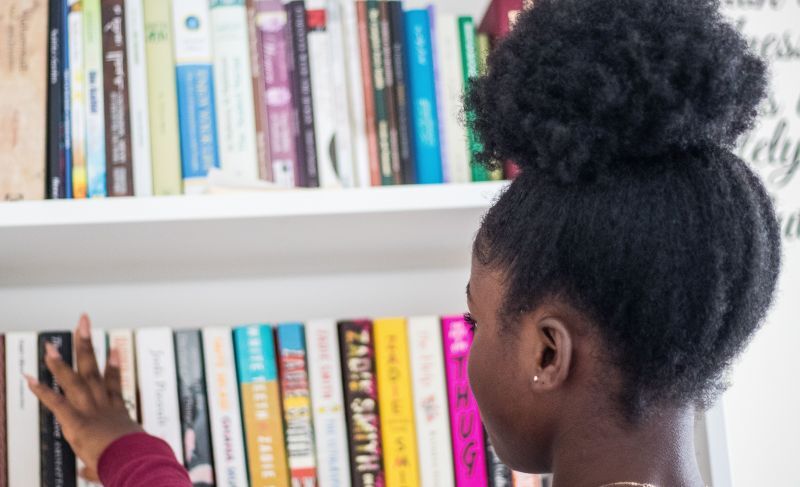 Image credit: Suad Kamardeen, Unsplash
When someone close to you has died, it can be hard to talk about it with others. You may not know what to say, or you might not want to tell people how you're really feeling as you don't want them to treat you differently.
Finding a book that helps you make sense of what you're going through can make a huge difference. You might also want to use a book as a way of starting a conversation with someone about how you are feeling. Don't be afraid to ask an adult to buy one of them for you.
The Grieving Teen: A Guide for Teenagers and Their Friends
By Helen Fitzgerald
Helen Fitzgerald is a well known and experienced grief counsellor. In this book, she covers the entire range of situations in which you may find yourself grieving a death, whether the cause was old age, terminal illness, violence, or suicide. She discusses ways of tackling the difficult emotions you might experience, and how to find the courage needed to move forward with your life.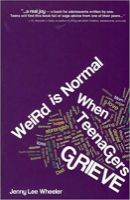 Weird Is Normal When Teenagers Grieve
By Jenny Lee Wheeler
Jenny Lee Wheeler wrote this book when she was 16. Two years earlier her dad died from cancer, so Jenny has lived the experience she is writing about. She talks about death and grieving as it really is for teenagers, emphasising that whatever emotions you are going through, they are not weird or wrong but completely normal. Following Jenny's journey as she comes to terms with her painful loss might help you feel less alone.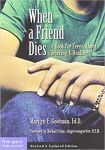 When a Friend Dies: A Book for Teens About Grieving and Healing
By Marilyn E. Gootman
The death of a friend is a devastating event for anyone at any age, but it can hit teenagers particularly hard. This helpful and non-preachy book answers questions you might have, like 'How should I be acting?', 'Is it wrong to go to parties and have fun?' and 'What if I can't handle my grief on my own?' It's suitable for ages 11 and up. Parents and teachers might find it useful too.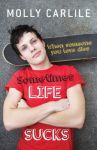 Sometimes Life Sucks: When Someone You Love Dies
By Molly Carlile
There are lots of different ways to feel loss, and whether you are experiencing the death of a parent, a grandparent, a school friend or a pet, you might struggle to come to terms with your shock and grief. This book, writter by a former nurse who looked after people at the end of their lives, is full of helpful tips, stories and advice to help you deal with your emotions when someone you love has gone.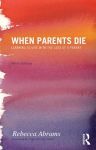 When Parents Die: Learning to Live with the Loss of a Parent
By Rebecca Abrams
Bereavement counsellor Rebecca Abrams talked to lots of different adults, teenagers and children about what it's like to lose a parent and shares their thoughts and feelings. This book tackles the entire grieving journey, from how it feels immediately after a parent's death, to when and how you might start to recover. She also looks at what can make coming to terms with such a devastating loss even more difficult, such as if it was a sudden death.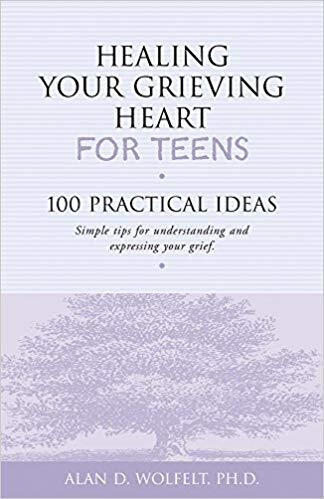 Healing Your Grieving Heart for Teens: 100 Practical Ideas - Simple Tips for Understanding and Expressing Your Grief
By Alan Wolfelt
Being told to "get on with your life" is the most annoying and unhelpful advice ever, writes grief counsellor Alan Wolfelt. He urges anyone who has lost someone close to take their time to feel the emotions they're going through. He also offers lots of ideas for activities that are aimed at reducing the confusion, anxiety and huge gap in your life that losing someone you love can cause, so that you can begin to live your life again.
Fiction for teenagers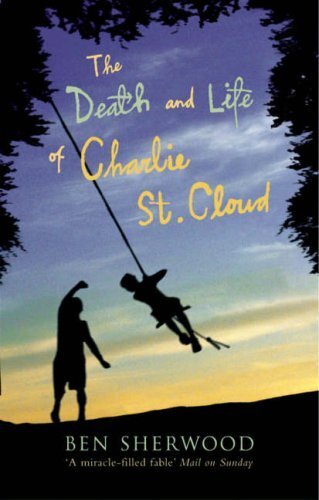 The Life and Death of Charlie St. Cloud
By Ben Sherwood
As a boy, Charlie St Cloud narrowly survives a car crash that kills Sam, his little brother. Years later unable to recover from his loss, Charlie takes a job looking after the grounds of the cemetery where Sam is buried. When he meets Tess, a captivating and brave yachtswoman, he is forced to choose between death and life and past and present.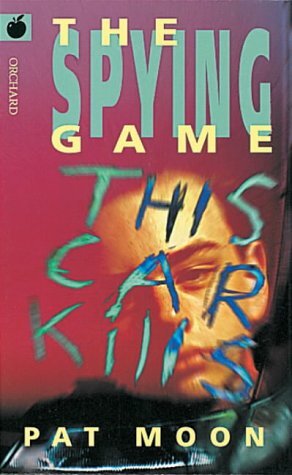 The Spying Game
By Pat Moon
After Joe's dad is killed in a car accident, Joe sees the man who caused it getting on with his life. He releases his anger by launching a secret hate campaign against the man and his family. But then the man's son, Alex, joins his school, and Joe realises what a devastating effect the accident is also having on Alex and the lives of his family. This powerful book shows the difficult emotions Joe faces both at home and at school.
Books for 10 - 13 year olds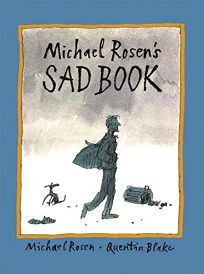 The Sad Book
By Michael Rosen
Sometimes I'm sad and I don't know why. It's just a cloud that comes along and covers me up. Sad things happen to everyone, and sometimes people feel sad for no reason at all. What makes Michael Rosen sad is thinking about his son, Eddie, who died suddenly at the age of eighteen. Reading about how Michael feels, and the things he does to try and feel less sad, might just help you feel less sad too.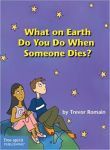 What on Earth Do You Do When Someone Dies?
By Trevor Romain
Trevor Romain talks about the things he found out when his father died. He answers questions you might wonder about - such as 'Why do people have to die?', 'Is the death my fault?','What happens to the person's body?', 'How can I say goodbye?'. He describes the strong, confusing feelings you might have and suggests ways to feel better. He tells you it's okay to cry, to talk about the death, to grieve... and to go on with your life.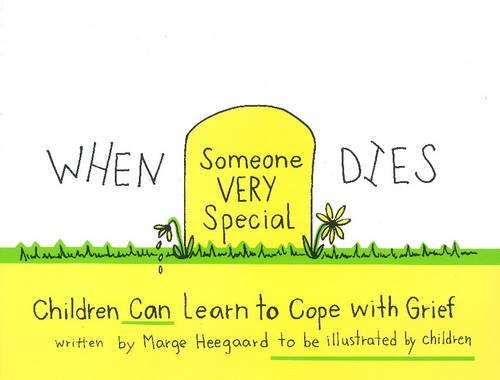 When Someone Very Special Dies
By Marge Heegaard
If someone important to you has died, drawing your own pictures in this book can help you understand your feelings about their death and help you cope with the pain you are feeling. It's best to fill in this book with help from an adult, such as your parent or a teacher.
Fiction for 10-13 year olds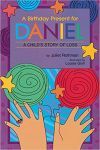 A Birthday Present for Daniel: A Child's Story of Loss
By Juliet Cassuto Rothman (age 7+)
Ellen's brother has died. She describes how his death has changed the way her family behaves towards each other, and the way she now thinks about herself and others. She also shares some of the things her family does to help them accept Daniel's death, and how they decide to mark his birthday. This book shows that's it perfectly OK to be upset - in fact, it's quite natural.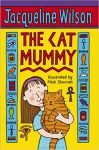 The Cat Mummy
By Jacqueline Wilson (age 7+)
Verity adores her cat, Mabel, and is desperately sad when she dies. Remembering her recent school lessons about the Ancient Egyptians, Verity decides to mummify Mabel and keep her hidden. Verity's dad and grandparents can't bear to talk about death, having lost Verity's mum several years ago - but when they discover what Verity has done, the whole family realises it's time to talk. This book shows why it's important to talk about difficult things.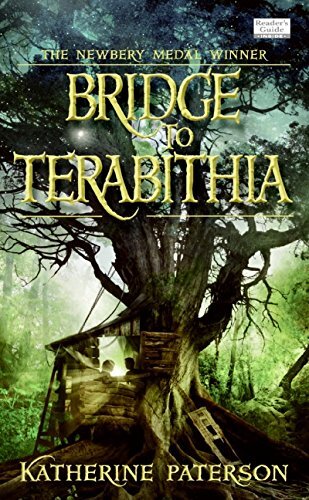 Bridge to Terabithia (age 9+)
By Katherine Paterson
The story follows two children, Jesse and Leslie, who become friends and have adventures in the imaginary world of Terabithia, which acts as an escape from the issues affecting them in their real lives. Although tragedy strikes, and the book explores what it feels like to cope with losing someone you love suddenly, this is an uplifting story.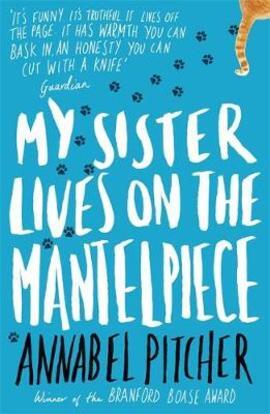 My Sister Lives on the Mantlepiece (age 12+)
By Annabel Pitcher
Five years ago, Jamie's sister, Rose, was killed by a terrorist bomb. His family is torn apart with grief. His mum runs away. His dad turns to drink and hate. Rose's twin sister Jasmine stops eating, gets piercings and dyes her hair pink - anything to look different to her twin. But to Jamie, Rose is just a distant memory. At his new school, Jamie meets a bright and fun girl named Sunya. How far can this new friendship grow when Jamie is desperate that his dad doesn't find out?
Books for pre-school and primary school-aged children can be found here.
Helpful links
Videos about bereavement - Woodside Bereavement Service
Looking after yourself following a loss - Woodside Bereavement Service
Teenager's guide for getting back to life after death - Grief Encounter